3:09 am
[apinitis]

7:28 am
[ginaspider]

Hey hey, so this is Tristan and I a good number of years ago.
We were so in-love I don't even know what to tell you.
11:26 pm
[tankboyriot]

3:37 pm
[nilla13]

10:42 pm
[spy_the_sun]

Intro!
Hello! My name is Amber and the lovely person in the right of this photos is Alyssa. I'm 21, she's 20. I'm female but don't really identify as anything as far as butch/femme/whathaveyou since it seems to fluctuate greatly and is pretty fluid. Alyssa would identify as 'birl' at most. We both identify as queer. We've been together for a year and nine months, with a 3 month hiatus in there somewhere. Some of you from birls might be tired of seeing our mugs, but here ya go!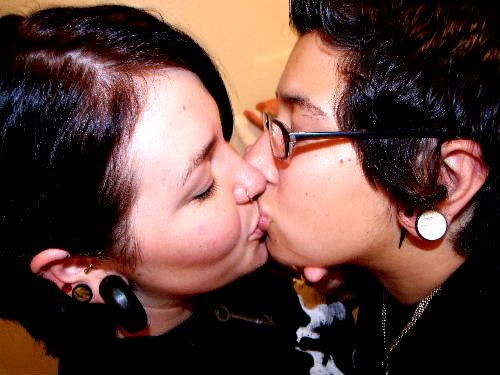 Glad to be a part of this community!
Current Mood:
bouncy
6:33 pm
[krazyhippie]

welcome post
If you have found your way over to this community--welcome!
I'm a 23-year-old tomboi with a genderqueer butch girlfriend, and I can't wait till we have pictures to post. I see her a few days a month right now, as I'm in NY and she's in SC until she moves up here in August. (I'm from SC and she's one of my best friends from back home.) So..we don't even have any regular pictures of us yet, let alone kissing pics. But the second I do, they'll be here.
Who are YOU? Introduce yourself, please! :)
Love and peace,
Your friendly neighborhood mod
Current Mood:
excited